ONLY PERSONAL PICK UP WITH FIREARM LICENSE!
When you're hunting or target shooting far downrange, every detail and every fraction of an inch counts. We designed our new Patriot LR Hunter stock with precise contours for comfort and accuracy. The Monte Carlo elevated comb works in combination with the optics top rail to make sighting easy, keeping you reliably on target. And, the new stock utilizes a special coating process for a full-rifle micro-textured surface that provides a comfortable, firm hold in the field or at the range.
PATRIOT LR HUNTER FEATURES:
New-design Mossberg LR Hunter Monte Carlo stock has machined aluminum bedding pillars for stability, is polymer-coated in Spider Gray finish with light micro-texture for enhanced gripability.
Benchrest-style forend is flat for use on stabilizing surfaces, has dual swivel studs for bipod and sling use, and a tapered shape that narrows toward the barrel for comfortable fit and grip with smaller or gloved hands.
Fluted and threaded barrels are muzzlebrake or suppressor-ready, with protective thread cap and 11 degree match crown.
Standard Patriot features include drop box magazine, spiral fluted bolt, patented LBA® user-adjustable trigger (2-7 lbs), and an oversized bolt handle.

Specifications:

Caliber: 6.5 Creedmoor
Capacity: 5+1
Barrel Type: Fluted, Threaded
Barrel Length: 22"
Sight/Base: Picatinny Rail
Scope: N/A
Twist: 1:8
LOP Type: Fixed
LOP: 13.75"
Barrel Finish: Matte Blue
Stock Finish: Polymer-Coated Monte Carlo Hunting Stock (Spider Gray)
Weight: 6.5 lb
Length: 42.25"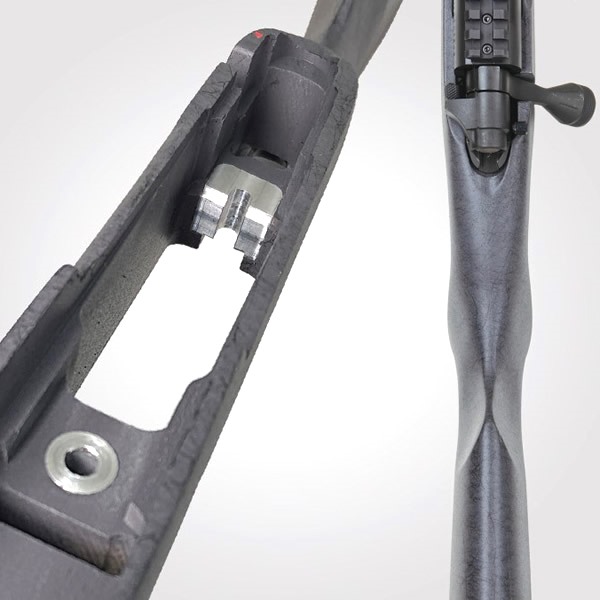 LR Hunter stock has aluminum pillar bedding for stability and accuracy. The symmetrical profile with deep contoured grip wells provides a comfortable hold for left- or right-handed shooters.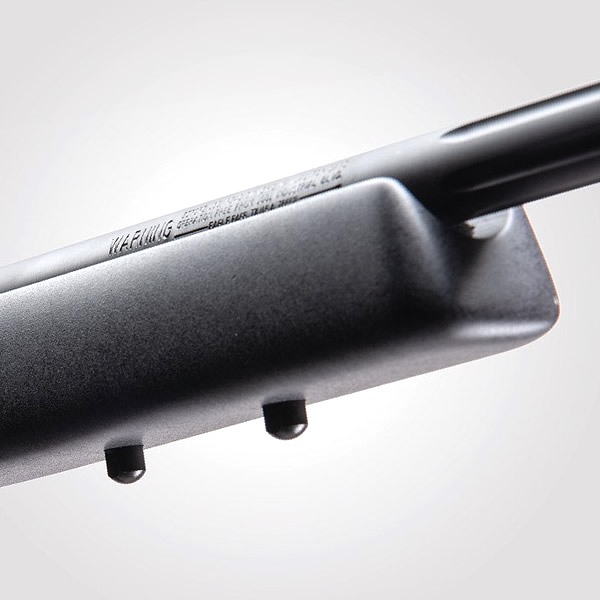 The flat-bottom benchrest forend provides a stable resting surface for steady shots over long range distances and tapers inward toward the barrel for easy handling. Dual swivel studs simultaneously accommodate a bipod and sling.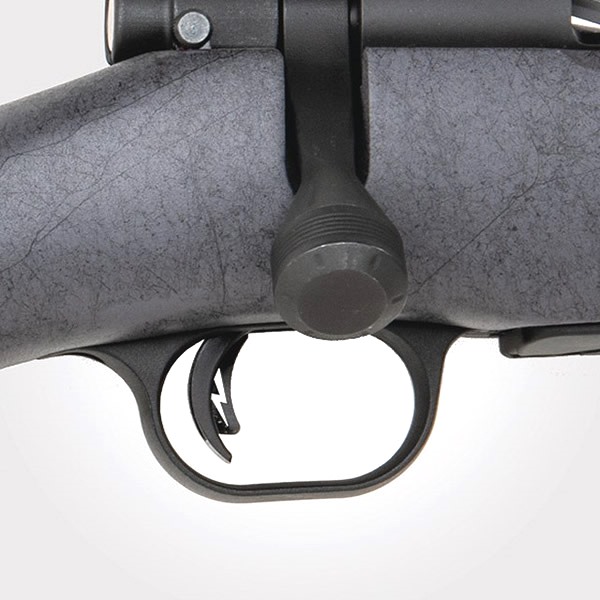 Patented LBA® Adjustable Trigger is user-adjustable from 2 to 7 pounds. An oversized bolt handle provides a sure grip, even with gloved hands.

Tags: 28103