GIVE YOUR GUNS THE RESPECT THEY DESERVE.
Get rid of your felt pad and greasy beach towels and treat your firearms with the respect they deserve. The Universal Smart Mat was designed to be the ultimate cleaning mat for all your guns. This 43" x 16" padded mat is large enough to handle your disassembled guns and includes an attached parts tray to hold your pins, screws, and springs so they are always safely within reach. The oil-resistant surface allows you to clean your gun without ruining the kitchen table.
PRODUCT OVERVIEW
43" x 16" padded cleaning mat
Parts keeper tray
Oil-resistant work surface
Protects work surfaces
NO WASTED TIME SEARCHING FOR MISSING PARTS
When you take down your firearm, simply place all the small parts in the compartments of the attached tray. A magnetic compartment keeps the smallest screws, pins, and springs exactly where you put them.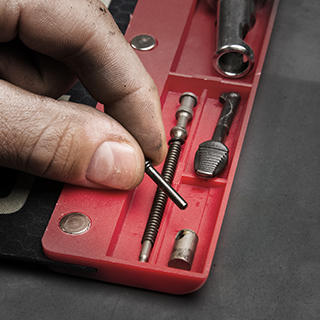 LARGE PADDED MAT PROTECTS GUN AND WORK SURFACES
The large 43"x 16" non-slip padded surface provides plenty of space and protects your firearm from nicks and dings and the work surface from chemicals. You can even use it on the kitchen table with confidence. It's water, oil, and solvent resistant for easy cleanup anywhere.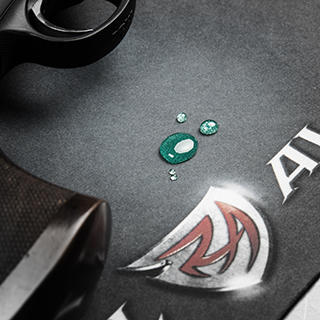 Real Avid Gun Smart Mat
Brand: Real Avid
Product Code: AVULGSM
Availability: Inform yourself via email
Related Products
Tags: AVULGSM