LEN OSOBNÝ ODBER NA ZP!
The MC1sc was built for concealment with its slim, dehorned profile that allows for a snag-free draw. Weighing only 22 ounces fully loaded, its lightweight and durable polymer construction is perfect for everyday carry. And with its grip palm swell, the MC1sc will feel natural and comfortable in your hand. Grip panels are integrated with aggressive texturing for added control. It all adds up to the ultimate concealed carry firearm.
Combining optimal shootability with superior ergonomics, the MC1sc features an optimized grip angle for easier targeting, a flat-profile trigger for an improved pull, and our exclusive Safe Takedown System™: a design that does not require the user to pull the trigger during the disassembly process.
BUILT TO CARRY. MADE TO PROTECT.
Caliber: 9x19 Luger
Frame: Subcompact
Capacity: 6-Round Flush-Fit / 7-Round Extended
Safety: Integrated Trigger Blade Safety
Barrel Length: 3.40"
Barrel Rifling: Button Rifled Six Groove
Sight/Base: White 3-Dot
Sight Radius: 5.4"
Twist: 1:16 RH Twist
Trigger: Flat-Profile Trigger
Trigger Pull: 5-6 lbs.
Trigger Travel: .5"
Frame Finish: Polymer, Matte Black
Barrel Finish: 416 Stainless Steel, DLC
Slide Finish: 416 Stainless Steel, DLC
Weight: 19 oz (Unloaded), 22 oz (Loaded)
Length: 6.25"
Height: 4.30"
Width: 1.03"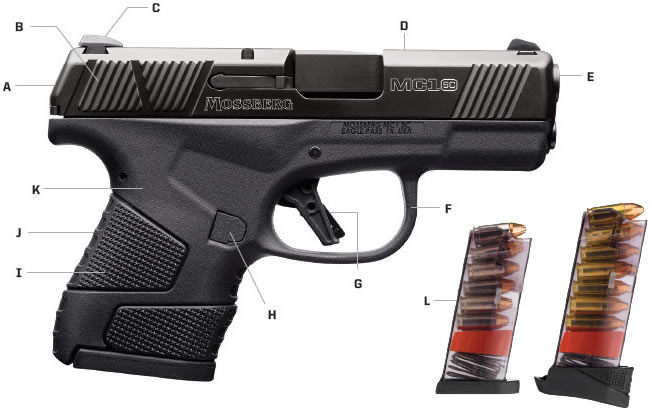 A - Safe Takedown System ensures no trigger pull required during disassembly.
B - Mossberg signature multi-angle slide serrations for positive slide manipulation.
C - Standard snag-free dovetail white three-dot sights for easier target acquisition, windage adjustment, and after-market customization.
D - Stainless steel slide with upgraded Diamond-Like Carbon Coating.
E - 3.4″ barrel with upgraded Diamond-Like Carbon Coating.
F - Extended trigger guard for easy access.
G - Mossberg flat-profile trigger with integrated blade safety.
H - Reversible magazine release.
I - Aggressive signature Mossberg grip texturing.
J - Palm swell and grip angle provide superior ergonomics.
K - Glass-reinforced polymer frame for enhanced durability.
L - Mossberg Clear-Count™ polymer 6-round flush-fit and 7-round extended magazines offer low friction and high wear-resistance.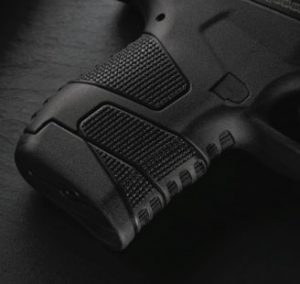 Superior Ergonomics - Natural and comfortable in your hand thanks to the grip palm swell. Grip panels are integrated with aggressive texturing for added control for a confident, firm grip under a variety of conditions.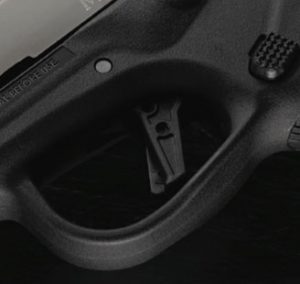 Flat-Profile Trigger - The MC1sc trigger (approx. 6 lbs pull) has an integrated blade safety, a short, tactile reset, and reduced overtravel. It features a crisp, clean break and smooth take-up, which means less hand movement for a truer, more accurate shot.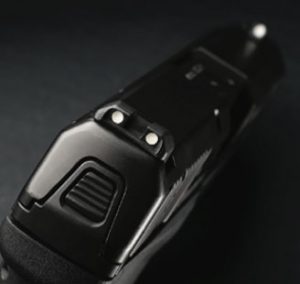 Snag-Free Dovetail Sights - Standard snag-free dovetail white three-dot sights (Sig #8 compatible) offer easier target acquisition and quicker draw. TRUGLO® Tritium PRO™ sights are also available as a factory option.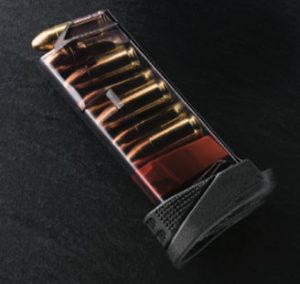 Clear-Count™ Polymer Magazines - Each MC1sc ships with a flush-fit 6-round and an extended 7-round magazine. Clear-Count magazines feature easy-to-remove floor plates, and high-visibility followers made out of a lubricious polymer compound. All models have a reversible magazine release.
MC1sc Safe Takedown System
The MC1sc is equipped with our Safe Takedown System. It requires the user to make the handgun safe by removing the striker assembly before removing the slide. The user is not required to pull the trigger in order to disassemble the handgun for cleaning and maintenance.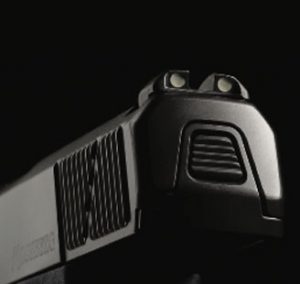 1. Remove the magazine and lock open and clear the action. Push the slide cover plate button* and slide it down.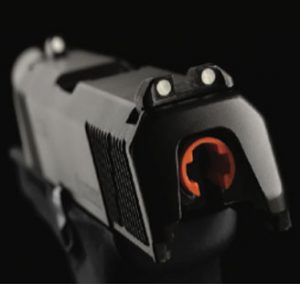 2. Once the slide cover plate is removed, the orange end of the striker assembly will be visible.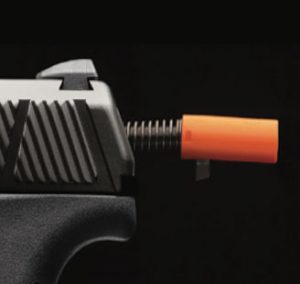 3. Close the action by pulling the slide fully rearward and releasing it gently. This will allow the slide to push out the striker assembly.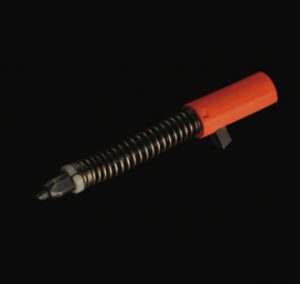 4. The striker assembly is safely removed from the pistol without ever pulling the trigger. The slide is then pushed forward towards the muzzle, and removed off of the frame.
Related Products
Tags: 89001