LEN OSOBNÝ ODBER NA ZP!
THE WORKING MAN'S SHOTGUN, THE MAVERICK LINE OF PUMP-ACTION SHOTGUNS ARE PROVEN PERFORMERS – EQUALLY AT HOME IN THE WOODS, UPLAND FIELDS, OR ON HOME SECURITY DUTY.

PUMP-ACTION FEATURES: Dual extractors, twin action bars, positive steel to steel lockup, and an anti-jam elevator provide trouble free operation.

Gauge: 12
Capacity: 5+1
Chamber: 3"
Barrel Length: 24"
Sight/Base: Adj Rifle
Choke: Cylinder Bore
LOP Type: Fixed
LOP: 14.5"
Barrel Finish: Blued
Stock Finish: Synthetic (Black)
Weight: 7
Length: 43.5"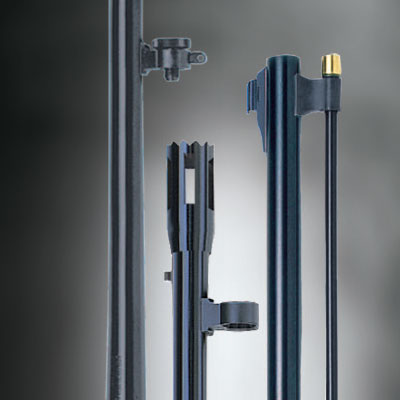 Maverick 88 pump-action models are fully-interchangeable with Mossberg 500 barrels (within gauge and capacity). The diverse selection of available accessory barrels allow shooters to adapt their Maverick 88 for multiple hunting or security purposes.
Related Products
Tags: 31017