The L5AWM 300BLK magazine has been specifically engineered for use with heavy subsonic .300 Blackout ammunition, particularly with 200+ grain projectiles. The updated internal magazine geometry allows these longer heavier bullets to stack properly, which increases feeding reliability when compared to a traditional .223/5.56 magazine. The outside of the mag body is molded with distinctive .300 Blackout markings and the magazine ships with a contrasting flat dark earth floor plate for easy visual identification.
These magazines have been specifically designed and optimized to alleviate the stacking and feeding issues commonly experienced when running 200+ grain subsonic .300BLK cartridges in standard .223/5.56 magazines. If you are shooting lightweight supersonic .300BLK ammunition (<150gr), we recommend using a standard .223/5.56 L5AWM magazine.
Color: Translucent Smoke
Capacity: 30 rounds
Dimensions: 1 x 3 x 8"

The L5AWM is compatible with modern weapon systems, including M4 / M16 / AR15, SCAR16, HK416, ARX160, SIG556, ARC, SIG MCX, IWI Tavor, IWI X95, SA80, chambered in .300BLK.
Designed, tooled, manufactured, and assembled in the USA.
Increased Durability and Reliability:
Proprietary polymer body offers unmatched durability, even in sub-freezing conditions (tested from -40F to +180F).
Hardened steel feed lips do not bend, deform, or crack under hard use or extended storage.
Impact and chemical resistant polymer body meets or exceeds military testing standards.
Non-tilt follower with stainless steel spring allows for loaded mag storage without degrading performance.
Improved Combat Readiness:
Translucent magazine bodies (select models) make for easy pre-training inspections.
Expedites visual confirmation of ammunition levels during and between exercises.
Superior Safety and Efficiency:
Reduces weapon malfunctions by providing increased reliability.
Allows for immediate visual identification of ammunition type.
Increases ammunition awareness during reloads.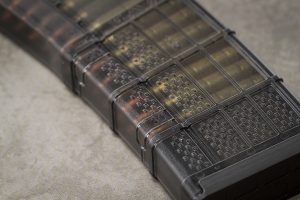 Easy-to-read round count indicators.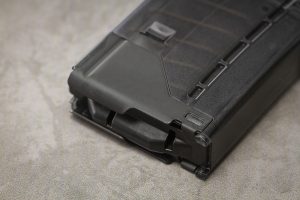 Hardened steel feedlip and anti-tilt follower.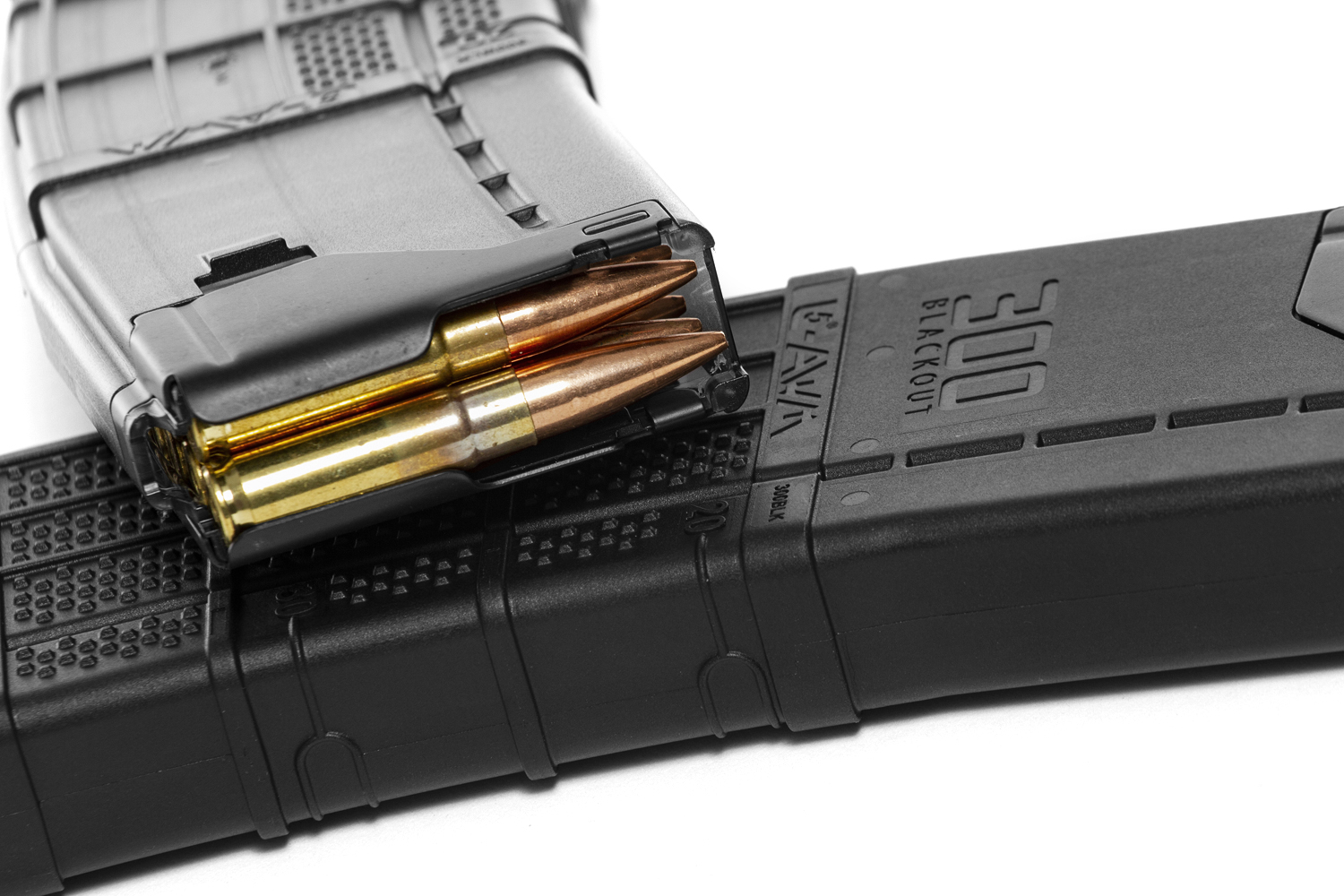 Specifically engineered for 200+ grain subsonic ammunition.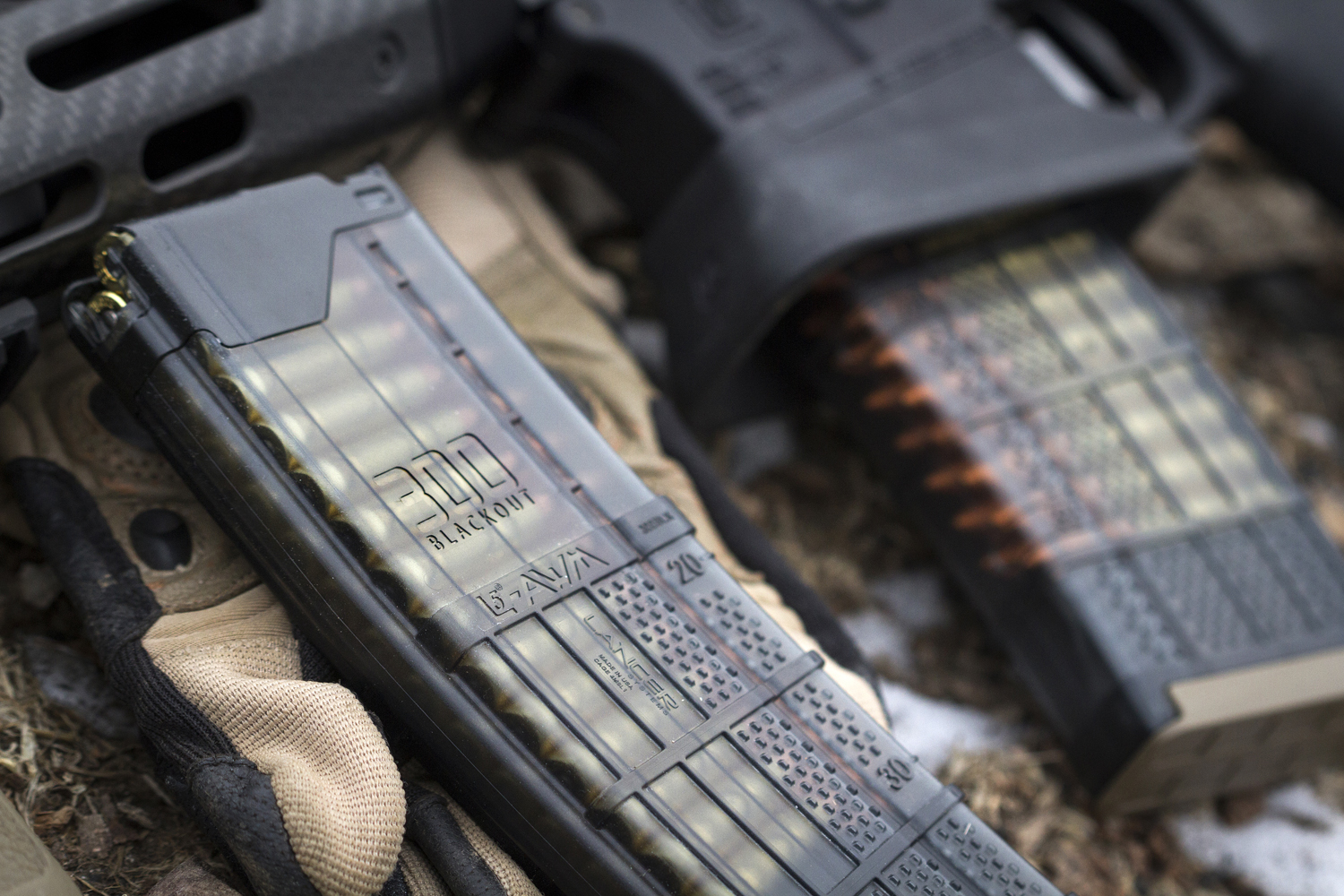 Stamped with 300 Blackout markings for caliber organization.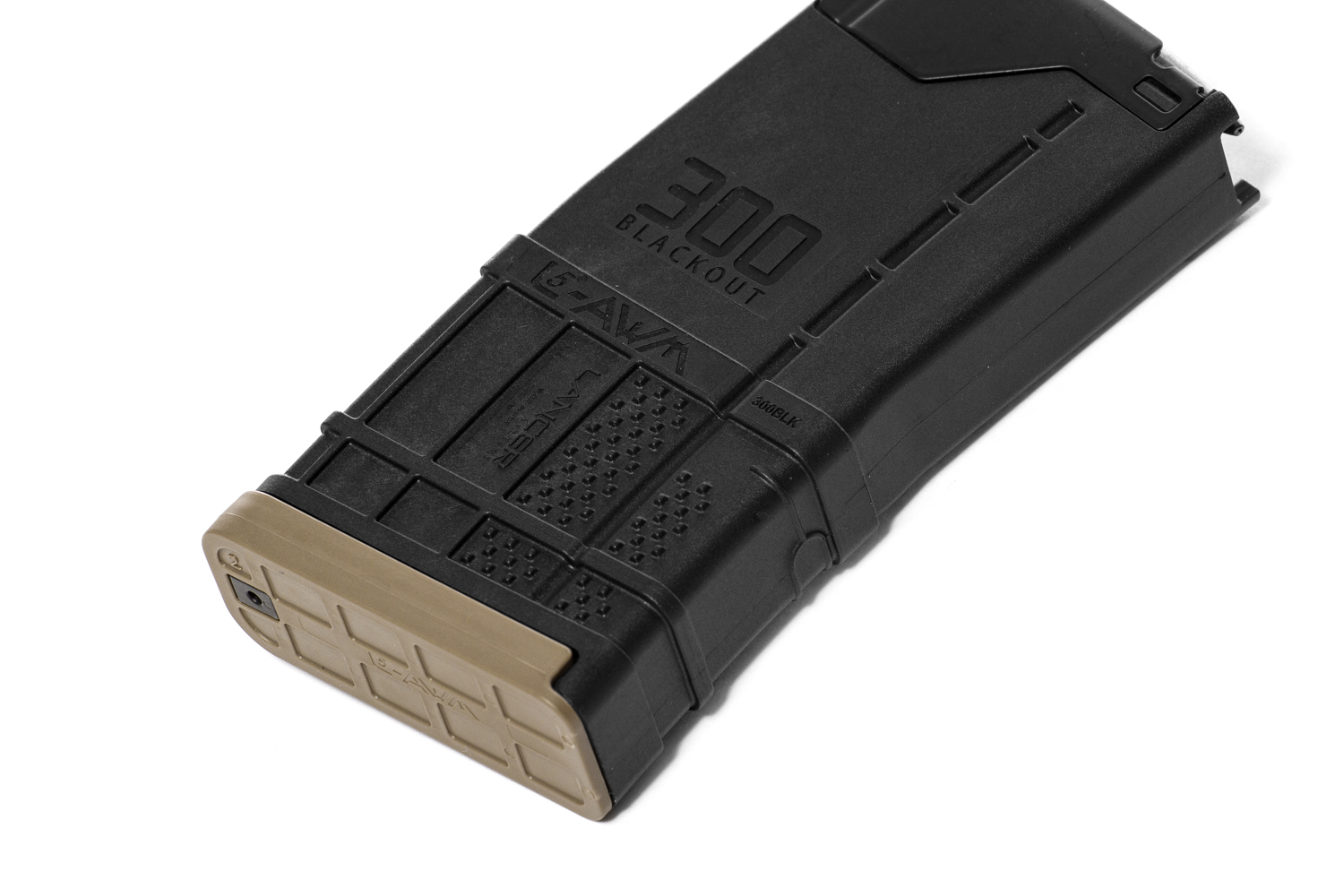 Contrasting FDE floorplates provide instant visual identification.

Lancer AR L5AWM® 300BLK 30 Magazine - Translucent Smoke
Brand: Lancer
Product Code: 999-000-4280-01
Availability: In Stock
Related Products
Tags: 999-000-4280-01